Download
The latest version is HexIt v1.57 for Windows and DOS.
Features
Built-in realtime assembler and disassembler
Record and play macros
Normal text viewer
Compare two files
Calculator for dec/hex/bin/oct
View/change EXE header
Filter text by masking some characters
Configurable colors, mouse, keys, etc
Clipboard with cut, copy, paste
Search / replace
Goto line / file offset
Editing, incl. inserting and deleting bytes
Split screen
Help system
Freeware
Win32 and DOS versions
and more...
Screenshots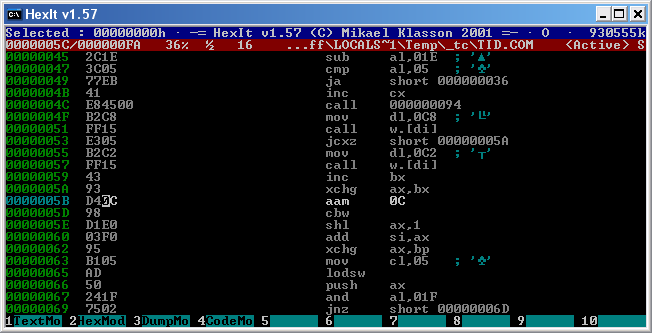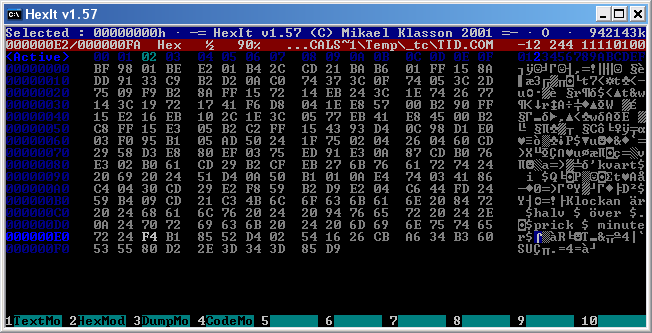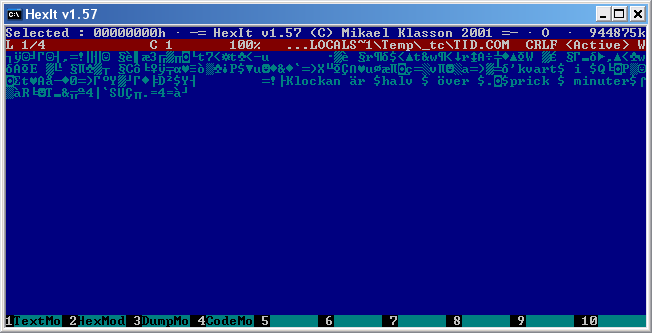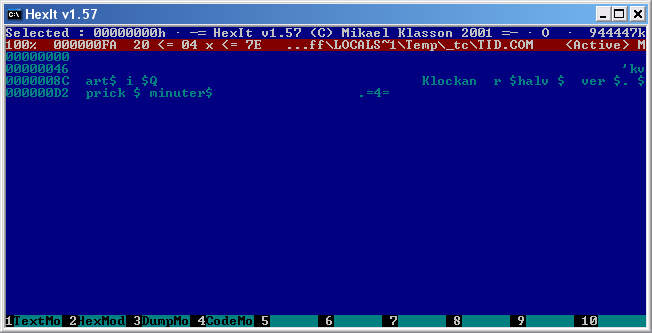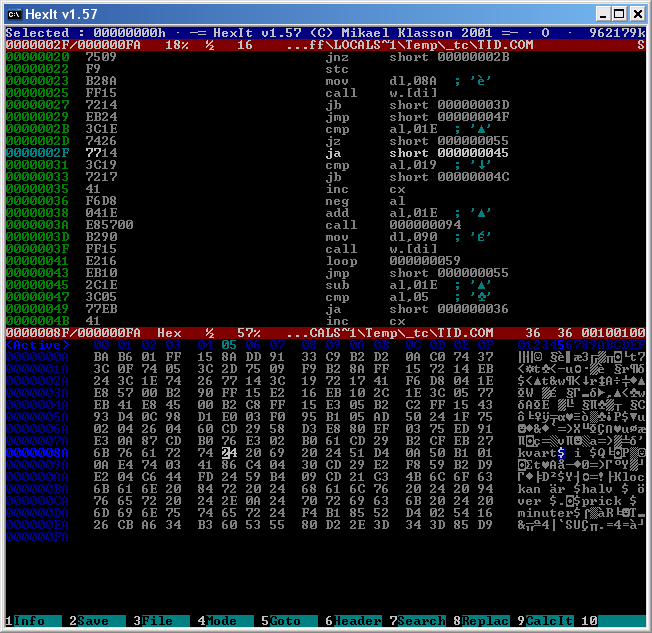 © Mikael Klasson (anything @ this site)
® 05 Apr 2021 09:38:40